She fully understands that once the last lock clicks shut there is no going back !
Clamped, pegged, gagged, cuffed, winched, corseted, latex, electro, vibrators, dildos and anal.
Watch as women use all manner of torments and pleasures to fulfill their darkest desires.
---
Latest updates:
Samantha Bentley will be on site Very soon...
Tracey Lain:
Our latest Tracey Lain set is not our normal content but Tracey agreed to work with one of her very special clients using our studio and we were allowed to use some of what happened to her. Tracey knew is was going to be a hard BDSM and CP shoot but she didn't realise how much she would have to endure until it was too late. There is over an hour of content we were not given access to and we would love to know what else Tracey had to withstand!
Tracey's most extreme BDSM video shoot is now on site.
Tracey Lain dressed in a vivid blue dress decides its time for some self bondage fun, so after setting a timer to drop her keys into reach after 20 minutes Tracey secures herself to a chair using leather straps for her ankles and a set of handcuffs padlocked to the back of the chair for her wrists. Unfortunately for Tracey a stalker who has been watching her breaks into the play room with a briefcase full of "equipment" and both a video camera and a stills camera to record the days events. First he removes her keys then re-ties her legs to the back of the chair then adds rope around her elbows and a set of thumb cuffs before exposing her breasts and adding a nose hook and collar that he ties up to the ceiling. After pumping Tracy's nipples various clamps are applied and removed before her breasts are flogged followed by more nipple attention in the form of adding a number of pegs to each nipple. Next Tracy's panties are cut from her to expose her shaved pussy then a large vibrator is used on her before a Tens probe is inserted into her pussy and tied in place. Gradually the power of the Tens unit is increased by the sadistic stalker before a second probe is inserted into Tracey's arse and again the power is slowly increased while he video's and takes pictures of her torment. Finally its time for the stalker to leave but first he removes the pegs from Tracey's nipples that make her cry out as they leave their mark on her tender flesh. After removing her nose hook and collar he packs his cameras and tripod then leaves Tracey still tied to the chair, and as a parting gift he leaves the tens unit pumping its electricity into her.
---
Tracey lain is once again in her play room and ready to enjoy some self bondage. This time Tracey is dressed in a leather mini skirt, stockings, tee shirt and heels as she begins by fastening leather cuffs to her ankles. After attaching ropes from each side of the room to her ankle cuffs Tracey adds more leather cuffs to her wrists that she locks in place with polished brass padlocks. Tracey padlocks one of her wrist cuffs to a rope that is hanging down from the ceiling before placing a blindfold over her eyes and padlocking her other wrist to a second rope hanging down and begins to enjoy her bondage until she hers the door to her play room bang shut, and she realises she is no longer alone. To make sure Tracey cant move too much her arms are pulled up towards the ceiling then the ropes attached to her ankles are pulled tight, pulling her legs apart and Tracey into a spread eagle position. The stranger now wants to see more of Tracey so rips off her tee shirt to reveal her tits then after groping Tracey's legs he takes hold of her leather mini skirt and rips this from her leaving Tracey bound in just her shoes, stockings and panties. The stranger enjoys what he sees but eventually he decides the panties have to go for his future plans to work and so rips them off Tracey followed by the removal of her blindfold so he will be able to see the pain in her eyes later. To make Tracey feel even more degraded the stranger slowly and menacingly puts on blue latex gloves before he inserts an anal plug in Tracy's arse and a set of ben wa balls in her pussy before flogging her tits, back and pussy. The stranger has brought four clover clamps with strings attached with him and places two on Tracey's pussy lips and ties the end of the strings to her ankle cuffs so they are constantly pulling and biting down on her pussy before he flogs her tits again. After her flogging Tracey's nipples are ready to have the clover clamps attacked with their strings tied to her wrist cuffs making any movement painful. Finally the sadistic stranger has an idea to increase her suffering even more and adds menthol to her clit and stands back to watch and enjoy her torment. How can he degrade her any more ? The stranger knows how and pulls the anal plug from Tracey's arse and forces it in her mouth before unceremoniously trusting it back up into her arse once more. Again the stranger enjoys watching the naked, bound and tormented Tracy but he has another idea before he leaves, to watch the pain in her face as he removes the clover clamps followed by the forced pleasure as he uses a vibrator on her clit to make her cum.
---
This is not selfbondage or even bondage in so much as there are no physical restraints. The only restraint is in her mind telling Tracey to remain in position while she is spanked, paddled and flogged. To have a woman receive a harsh punishment at the hands of another is a request we receive many times, but until now we have never thought it could fit into any theme on site. You will see Tracey Lain's skin change colour of both her bottom and her breasts as she receives her first ever severe punishment, there may even be a tear or two.
---
Tracey Lain enters her play room were a client is already waiting and has a kinky request for her, to tie herself up dressed in black bra, pants and stockings in front of him. But soon the client wants more and Tracey is asked to remove her bra before her arms are pulled back up towards the ceiling. Unbeknown to Tracey her client wants to do more to her than she had agreed and now she is securely bound and unable to stop him he starts to take full advantage of her, starting with a ring gag. Next he adds weighted clover clamps to her nipples and adds an extra weight before turning his attention to her pussy. First her tight black pants are cut from her and a knotted crotch rope added with its free end going over a pulley and to a metal bucket in front of her where it is loaded with stone. Next a weighted clover clamp is added to each of her labia lips and an extra weight added to her nipple clamps before her client takes a few picture of her torment before adding more weight to her crotch rope, pegs to her labia lips and breasts and another lead weight to her nipple clamps. Tracey doesn't think she can take any more but her client has other ideas and adds menthol to her pussy that quickly brings tears to her eyes then more weight to her crotch rope and her nipple clamps followed by a few more pictures. Her sadistic client then uses a vibrator on her crotch rope over the spot were it presses hard against her clit then adds extra weights to her pussy clamps and continues with the vibrator until he gives Tracey a few electric shocks to make her body jump and increase all of the clamps pain value. After 30 minutes of torment Tracey's client begins to remove the weights and clamps knowing that the next 10 minutes will also be very painful.
---
Tracey Lain is dressed in a white shirt, tight jeans and spiked heel boots as she fastens leather cuffs onto her wrists and a black rubber bit gag in her mouth then padlocks her cuffs onto a chain padlocked to an ice release that is already attached to a rope hanging down from an electric hoist above her. Tracey is enjoying her bondage when a masked man enters and ties a spreader bar between her ankles and replaces the ice release with a padlock so she can't escape before raising her arms up behind her. Slowly he un-buttons her shirt standing back to watch Tracey after each button is released before turning his attention to her jeans. He now uses scissors to cut off her jeans then removes her gag so he can hear her plead for him to stop but he cuts off her bra and pants anyway. Tracey watches as her assailant puts blue latex gloves on and she becomes worried to what he is going to do next. He first inserts an inflatable dildo into her pussy and inflates it before withdrawing it from her in its inflated state; this he does many times increasing its size on each occasion so stretching her pussy. Next its time for the Hitachi vibrator before fucking her with a wine bottle then back with the Hitachi before leaving her naked and in bondage.
---
Tracey Lain is in the mood for some bondage fun and has decided to use her underground dungeon room. Tracey ties her ankles to metal rings on the wall then fastens leather cuffs onto her wrists and padlocks ropes the each wrist cuff and begins to enjoy her simple bondage fun. After a very short time Tracey's secret admirer walks into the dungeon from a room adjacent where he has been hiding until Tracey had secured herself to the wall, and he wants Tracey to have a lot more BDSM than her simple bondage! First he tightens up her ropes then unbuttons her shirt and rips off her skirt before cutting open her bra then cutting and ripping her shirt to reveal her pert tits. After adding a belt around Tracey's waist a chain is added to the back of the belt and run between Tracey's legs and up to the ceiling in front of her where it is pulled tight into her crotch. After cutting off her pants Tracey has nipple clamps added that have an elastic band and cord attached that is tied to the crotch chain. Not two or four but six clover clamps are added to Tracey's pussy that all have elastic bands and cords that are tied off to a weight on the floor in front of Tracey so they are all under tension to increase Tracey's torment. Tracey can't imagine things getting any worse until the hose is switched on and she is sprayed with cold water until one of her nipple clamps is pulled off and has to be re-applied, and she knows that will hurt! The final part of Tracey's enforced BDSM is to have a black hood placed over her head then a full bucket of cold water is thrown over Tracey making her panic and pull on her bindings and clamps. Finally her hood is removed followed by the painful removal of all her clamps and she is allowed to release herself.
---
Ariel Anderssen:
Ariel Anderssen dressed in jeans and a black transparent blouse is left frog tied and with her arms in a reverse prayer struggling to escape. After escaping Ariel spanks her bottom to punish herself for enjoying bondage but then decides she needs more punishment and opens a box full of devices designed to inflict various amounts of pain to her nipples. One by one Ariel tries the devices and decides on two types for the next stage of her punishment, the knotted rope walk. After removing her jeans and blouse Ariel attaches some metal chopstick clamps onto her nipples and straddles the rope to walk along its length with her hands behind her head dressed in only her panties. As the knots slide between her legs and over her panties it is obvious this is not a punishment! Ariel now decides its time for some real painful suffering. Ariel removes the chopsticks from her nipples and adds menthol to the rope before removing her panties and straddling the rope once more then secures a spreader bar between her ankles and adds weighted clover clamps to her nipples before handcuffing her hands behind her back. Ariel is now forced to walk along the knotted rope that coats the menthol between her legs and soon begins to burn her most sensitive parts. Mean while the weights attached to the clover clamps swing as she walks increasing the pain in her nipples until she reaches the far end of the rope and can rest. Arial releases a string that lowers her keys at the starting point of her walk, making Ariel endure a second dose of pain and torment before she can release herself.
---
Ariel Anderssen is dressed in leopard print bra and panties as she sets her release timer then fastens a purple collar around her neck. Ariel then decides she is going to be even naughtier and removes her leopard print attire and uses lipstick to highlight her nipples. Next Ariel fastens a purple ball gag in her mouth and a black crotch rope around herself before tying a rope around one ankle that she attaches to a rope from an electric winch. Ariel now wriggles a loop of rope that is hanging behind her from a second winch until it is up to her elbows then handcuffs her wrists and thumbs. With a remote control Ariel operates the first winch that raises her arms and forces her elbows together, quickly followed by operating the second winch to raise her leg so she is now held with legs apart and balancing on just one. Ariel soon starts to dribble from her ball gag and continues to do so while suffering this strict position until the timer reverses the winches and she can reach her keys and escape.
---
Ariel Anderssen fastens leather straps to her ankles then switches on a Tens unit before removing her panties and straddling a beam then fastens a particularly long spreader bar between her ankles. As Ariel removes her bra she discovers that the electrodes that run along the top of the beam that are connected to the Tens unit can give quite a shock between her legs. Ariel attaches a clover clamp onto each nipple and ties them to the electric pulling machine placed in front of her. Above her are two sets of metal handcuffs that via a pulley on the end of a winch is connected to the beam so once Ariel has secured her hands in the cuffs she can raise the winch to a point where if she comes off tiptoe or lowers her arms the beam will come in contact between her legs an give her a shock. Finding the optimum position of the winch takes a few attempts and a few shocks before Ariel presses the second button accidentally on the remote control and the pulling machine slowly begins to turn so her nipples are pulled then relaxed then repeatedly pulled again. To increase Ariel's torment, after a few minutes the machine begins to speed up until instead of a gentle pull of her nipples they are quickly and sharply tugged. Add to this the electric shocks; Ariel is in for a prolonged and unpleasant few hours.
---
Ariel Anderssen is wearing her tight red latex catsuit as she enters the room after setting a timer and wants to be shiny so spends time to massage the special shining liquid all over her body in a very sensual manner for both herself and to those who watch. Before Ariel gets too aroused she uses leather straps to secure herself to a St Andrews Cross and padlocks leather cuffs onto her wrists and places a rubber gasmask over her head that is connected by a pipe to the bubble breather. Next Ariel padlocks chains onto her wrist cuffs that are connected to small winches before fastening the last leather strap around her neck. Ariel now waits for the timer to switch on the winches one at a time to pull the chains tight and her arms up to the top of the St Andrews Cross. Ariel is now secured to the St Andrews Cross spread eagle with no possibility of escape until the timer reverses the winches and awaits the next part of her ordeal. Ariel's idea is going to plan and doesn't have to wait long to when the timer opens a water valve a second at a time that fills the bubble breather making her breathing more and more difficult. The water continues to fill the bubble breather until its maximum level is reached leaving Ariel to endure maximum breathing difficulty in secure bondage until her release.
---
Ariel Anderssen is still wearing her tight red latex catsuit as she decides to try a naked test so removes the catsuit and begins to add her bondage equipment. First is a red and black leather posture collar followed by leather cuffs to her wrists that she padlocks so can not be removed. Ariel next ties a spreader bar between her ankles then stands and ties a crotch rope up to a pulley and weight behind her before adding weighted clover clamps to her pussy lips and more weighted clover clamps to her nipples. Ariel now padlocks her wrist cuffs to a chain that is connected to an electric winch so she can pull her arms up above her by activating it with a small remote control before dropping the remote to the floor and out of reach. Ariel begins to enjoy her bondage but the knotted crotch rope soon starts to cause Ariel some discomfort as a cat burglar enters the room dressed in a black PVC catsuit and demands the location of Ariel's safe. When Ariel refuses to give the location of the safe the burglar starts to add weights to Ariel's nipple clamps, then her pussy clamps before adding pegs to Ariel's breasts until Ariel relents and tells the burglar where the safe is hidden. As the burglar is leaving Ariel begs her to remove the pegs forgetting that removal can be more painful than leaving them in place. The Burglar revels in Ariel's pain as Ariel pleads for the burglar to leave the clover clamps in place before the burglar finally leaves and Ariel to endure her torment…
---
Ariel Anderssen has agreed to do a peg zip pull as a friend of hers has pulled out – Very magnanimous of Ariel don't you think? We of cause suggested an extra to the original idea by adding pegs to her pussy! Ariel enters the room and kneels with a tall wooden stool behind her then uses leather straps to secure her ankles to the bottom of the stool before adding the pegs to her breasts, stomach and pussy. The pegs are all connected together by a string that goes across the room to a powerful electric motor that will quickly and painfully pull the pegs from Ariel's body. Ariel uses two sets of metal handcuffs to cuff her wrists behind her to the stool and enjoys the moment but all too quickly the pegs begin to sting with a few clicking off on their own that add to her discomfort. Ariel now wishes the pegs would be pulled off slowly, but that isn't going to happen, leaving Ariel to suppress her fears, be brave and acquire the marks of a true slave to pain.
---
Ariel Anderssen is dressed in a very tight spandex catsuit that Ariel loves the feel of, both on her body and to touch making her feel very sexy and naughty. Hanging from the ceiling are a set of handcuffs that Ariel handcuffs her wrists into and then using a remote control raises them so she is stretched up towards the ceiling while Ariel spreads her legs to increase her enjoyment. After a few minutes Ariel begins to fantasize about being a ponygirl, prancing back and forth in her tight spandex with her arms in a restrictive leather armbinder behind her back and a ballgag and head harness. Soon we see Ariel acting out her fantasy as if a pony in the famous Vienna Lipizzan ballet displaying her equestrian training for all to enjoy.
---
Anita De Bauch:
Anita's set is almost 6 months old so will soon be archived.
Anita De Bauch has been left frog tied with a leather armbinder securing her arms behind her and dressed in a white wedding dress, stockings and panties and is struggling to escape. Eventually Anita manages to escape and decides white is not the colour for her and performs a sexy striptease before redressing in black lingerie, corset, stockings and high heels. Anita next ties a red crotch rope around herself then fastens a leather posture collar around her neck and a ring gag in her mouth before securing her wrists into self tightening leather cuffs. Finally Anita raises her arms to the ceiling using a remote controlled electric winch to enjoy some selfbondage time.
---
Anita De Bauch examines the harsh metal edged of the Spanish donkey before allowing her dressing gown to slowly drop to the floor revealing her black seamed stockings, panty's and corset. Anita places clamps on her small tender nipples then sits on top of the Spanish donkey and handcuffs her hands behind her back. Finally Anita raises her feet off the floor so she is only supported by her crotch on the edge of the Spanish donkey – How long can Anita last before the pain is too much ?
---
Anita De Bauch dressed in black lingerie, stockings, corset and shiny high heeled shoes sets her release timer. Anita sits on a chair and secures her ankles to the front legs of the chair with leather straps then removes her corset to reveal the marks left in her skin by the tight corset. Next Anita ties a crotch rope around herself then handcuffs her wrist to the back of the chair before using a remote control to pull tight her crotch rope using an electric winch until she is forces into a backwards arched position. This position quickly tests Anita's resilience, as her legs, arms and back begin to tire allowing the crotch rope to increase her torment. Anita has to endure this self made punishment for eight long minutes before the timer operates the winch and Anita can lower her body back down onto the chair to release herself. Anita quickly discovers that she can not reach her keys that she dropped earlier along with the remote control and she will now have to wait until she is discovered much later by her boyfriend, who she knows will take full advantage of her situation!
---
Anita De Bauch removes her silk gown to reveal her black stockings, panties and suspender belt before she pulls free some of the cord from a bobbin attached to the top of an electric motor. Anita walks back to a chair and knees in front of it so she can secure her ankles to the chair before she begins to add pegs to her breasts making sure the cord from the motor is attached to each peg. Anita handcuffs her wrists behind her back into two sets of handcuffs that she has already locked to the back of the chair knowing that her only escape is to pull a second cord with the keys to her handcuffs tied to its end. This sounds a simple escape but when Anita pulls the cord with the keys attached it will switch on the electric motor and painfully pull the pegs from her breasts. How long before Anita builds up her courage to pull the cord ?
---
Anita De Bauch reads her next instructions that have been left for her then dresses in a latex swim suit, boots, a rain Macintosh and a pair of cat ears then walks outside to were some bondage equipment has been left for her and another set of instructions. Anita Reads her new instructions to discover she has to strip naked, fasten a spreader bar between her ankles then secure a posture collar around her neck before placing a blindfold over her eyes and handcuffing her hands behind her back. Anita prides herself on been able to complete any kinky bondage task given to her, but to be in bondage and naked outside, knowing that she could be seen by a neighbour or anyone who decides to use the footpath that runs past her garden makes this a demanding and exciting test.
---
Anita De Bauch dresses in a red PVC catsuit, boots and gloves then begins to fantasize about walking around her garden where her kinky neighbor could watch her from her window. Anita could also handcuff herself to the ornate cast iron bench to wait for her arrival – Such kinky thoughts…
---
On the floor is a black PVC sheet with a number of lit candles to one side. Anita De Bauch is dressed only in some very tight latex pants as she picks up one of the candles and begins to pour the melted wax over her legs. As the wax runs dry from one candle Anita swops candles and pours more wax from all the other candles over her body, legs, arms and feet before cuffing her toes, thumbs and wrists to add to the fun. Anita then continues to pour molten wax over herself while in bondage until she looks directly into the camera with a knowingly naughty smile at the end of the movie.
---
Anita De Bauch is now dressed in vintage underwear and begins by setting her release timer. Anita then secures a leather cuff to one stocking covered ankle then binds her wrists with more of the same leather cuffs and adds padlocks so she has no chance of escape. Next Anita fastens a hard purple ball gag in her mouth and attaches ropes to her wrist and ankle cuffs. Anita picks up the winch remote control and operates the first of two winches to bring her arms up behind her into a strappado position before operating the second winch to raise her leg up behind her so that her body is parallel with the floor, forcing her to precariously balance on her one free leg for the next 16 grueling minutes.
---
Anita De Bauch reads about the eletro shock dog trainer collar and tests it giving herself an electric shock on her fingers before trepidatiously fastening it around her neck. Anita removes her gown to reveal her vintage underwear and stockings then kneels and secures leather cuffs to her ankles with chains attached that go to an electric winch. Next Anita fastens a belt around her waist with a rope attached that goes to a second electric winch before leaning back and with her arms behind her she fastens more leather cuffs around her wrists with chains that go to a third electric winch and padlocks them so there is no chance of removing them. One by one Anita operates the winches by remote control, first her waist is pulled up then her ankles are pulled behind her, and finally her arms are pulled in the opposite direction so she is left in a testing reverse hogtie position. To release herself is a simple matter of pressing the reverse buttons on the remote control, but every time she presses a button Anita will also receive an electric shock from the collar.
---
(Nothing is censored in the members area but we are responsible to do so in the free area)
---
Keep up to date and follow us on Twitter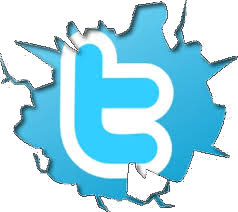 ---
Content actively protected !
---