Safety First:
Read, watch and learn some safety procedures to minimize any risk. At Chimera Bondage safety of the model is always our first and over riding priority and it must be for you before you even start to tie. We are not medically qualified and nothing in these guidelines guarantees your safety but they may help to keep you alive.
It is your responsibility to be safe when you play! If nothing else we strongly suggest you watch our Ariel Anderssen video's and read all of this page.
---
The basic of basics:
Safe:
Make safety your first priority. Don't do anything until you are reasonably sure you know how to do it safely and know how to escape and have a second means of getting free in case something does go wrong. We would ask you not to play with just you in the home and ask someone to untie you if you take too long.
Sane:
Know your own limits, start gradually and get experience before attempting more challenging things. Everyone is different - don't assume that because Chimera Bondage models can be tied with their elbows touching behind their back that you can too. Some people can, some people can't - and you could cause injury trying to force it.
Sober & Consensual:
If you have had a drink or taken drugs - Just Don't Do It AND Never, ever, ever do anything your partner isn't happy with.
Safe words (If you have a partner):
ALWAYS use a "Safe Word" or drop a ball or small bell as a form of signal to let your partner know that it's time to stop.
---
Now you have read the basics - The following is a bit more in depth:
Start Simple:
Don't launch straight into a complicated rope suspension. Learn to tie the simple stuff first.
Not The Neck:
Never tie anything tight around the neck !
Not too tight:
Never make any restraint too tight. A general rule is - The harder and less flexible the restraint is, such as metal cuffs, thick chain, the looser it should be. A very common mistake is to tie the ropes too tight. The "one finger" test is a good start. Snug restraints should be regular monitored every 10 minutes or so, check for cooling of the skin or discoloration (usually whitening) on the limb below where the restraint is fastened. Ask the bottom to tell you if any extremity starts to go numb (and bottoms should always volunteer this information if necessary).
Staying In Too Long:
Some positions are inherently stressful. If tied elbows together behind the back, you WILL lose feeling in your hands. It is just a question of whether it takes 30 seconds or 30 minutes. Losing feeling is not immediately dangerous, but it could be a sign of losing circulation or pressure on nerves which can cause lasting injury. So... don't leave it too long! If you are turning blue, get out. If you can't feel your fingertips, get out!
If you are the top:
What if you fainted or injured yourself? Consider having a phone or keys within reach of the person in bondage.
---
Some kit you need in your play room: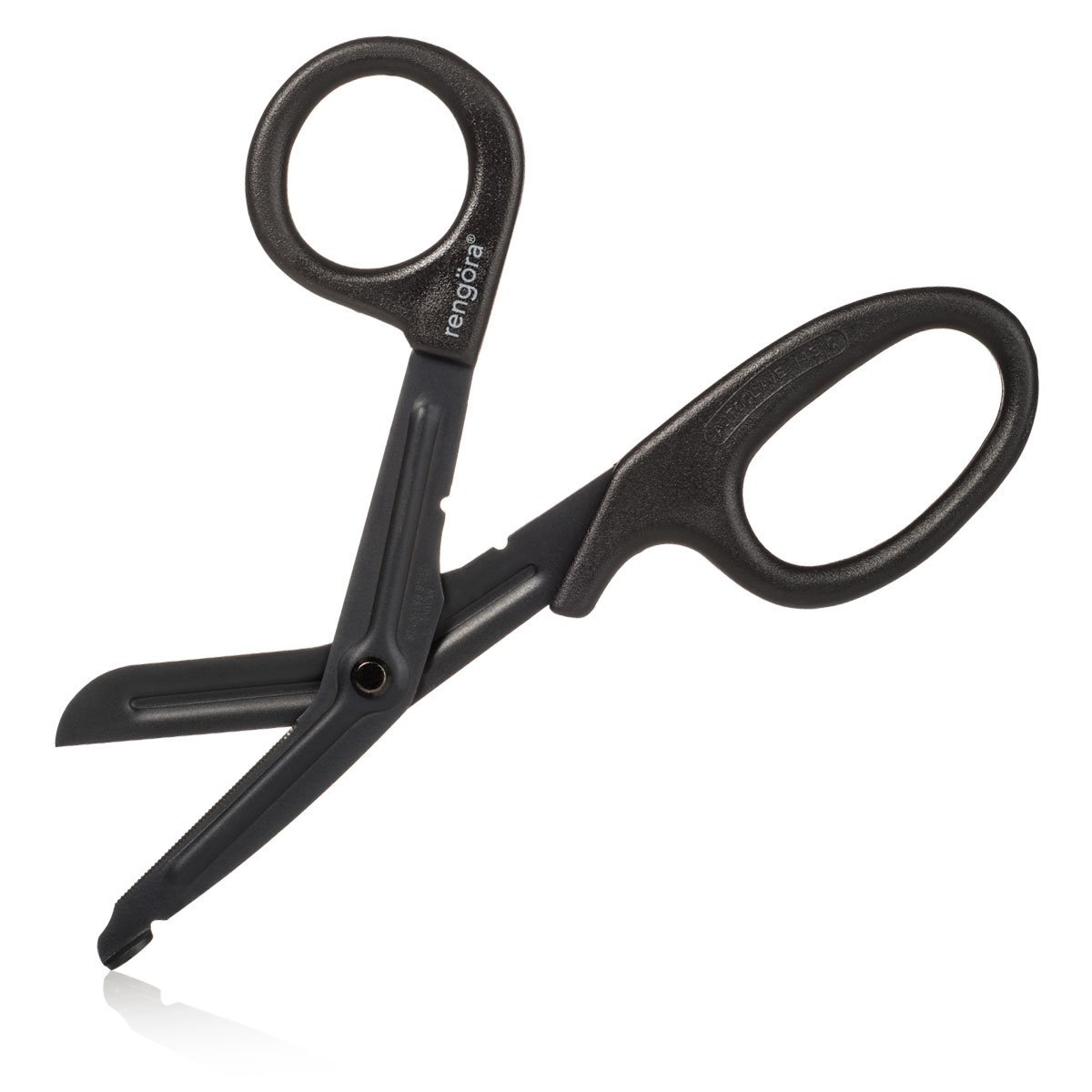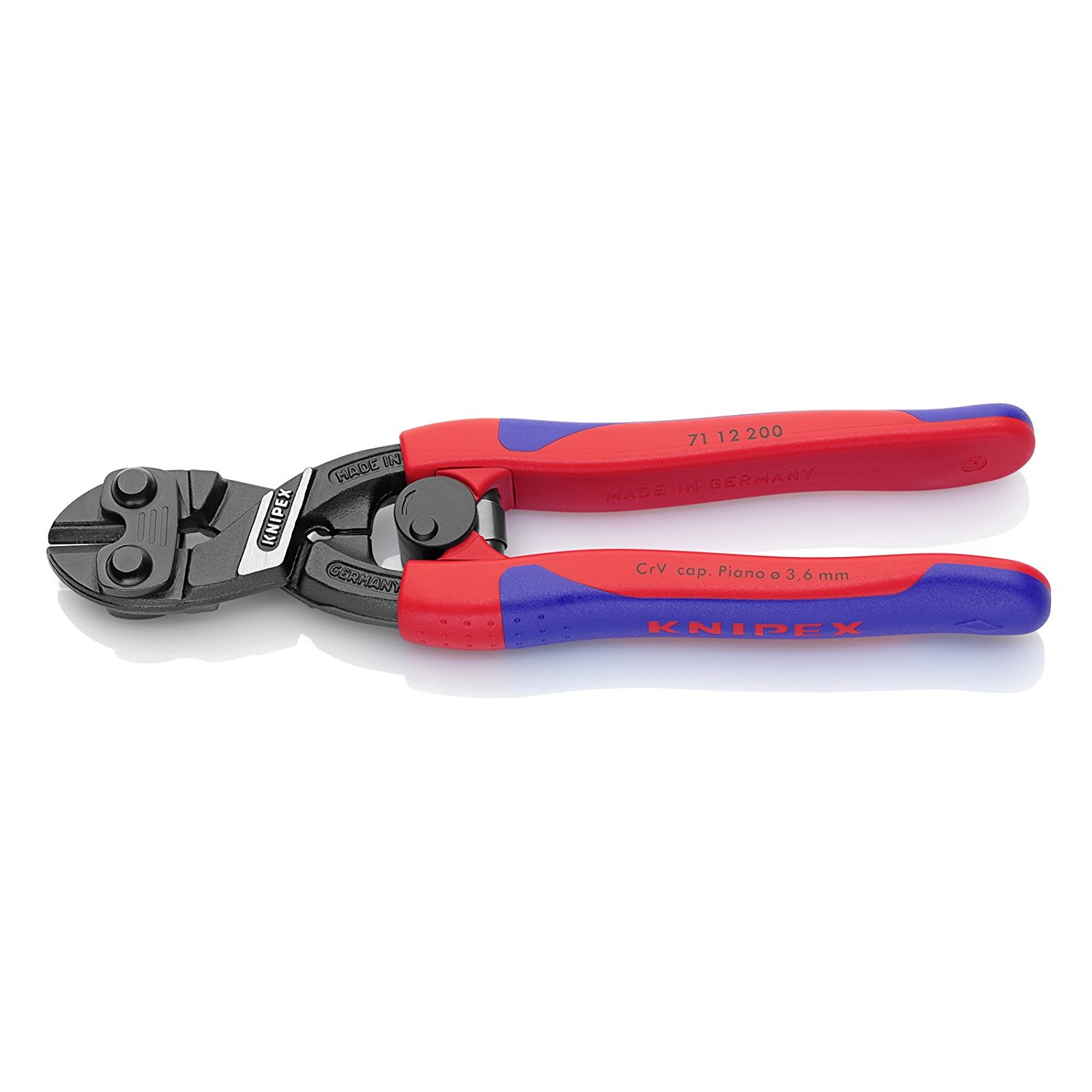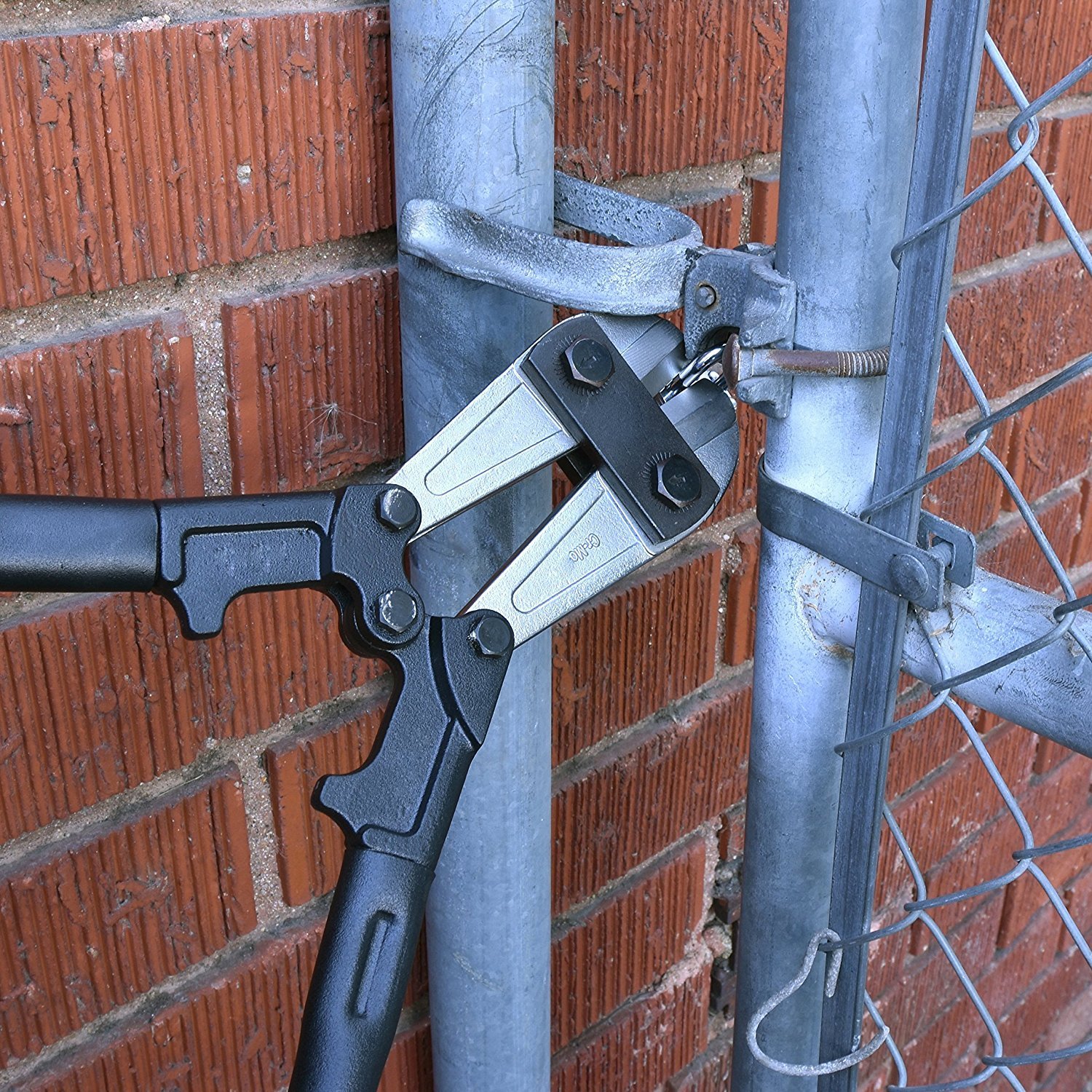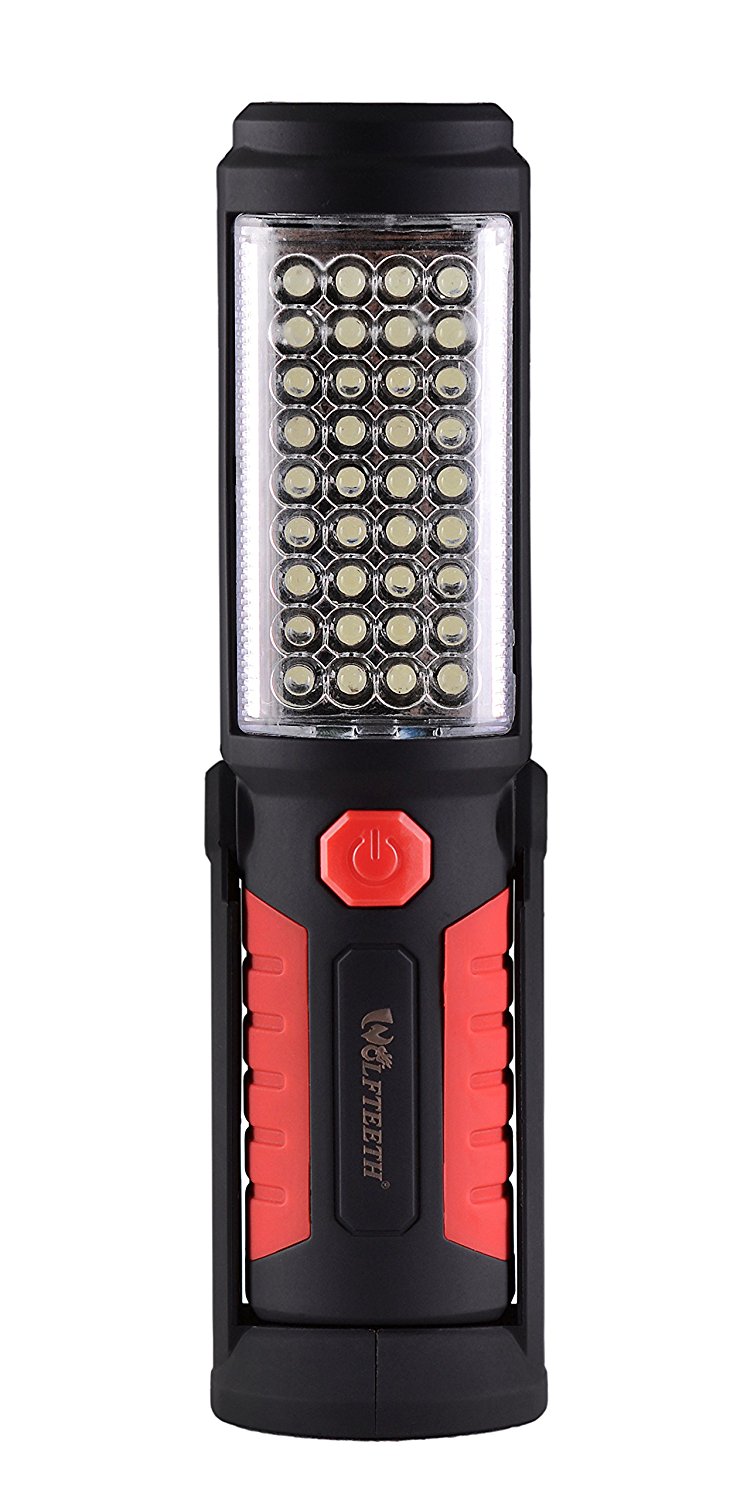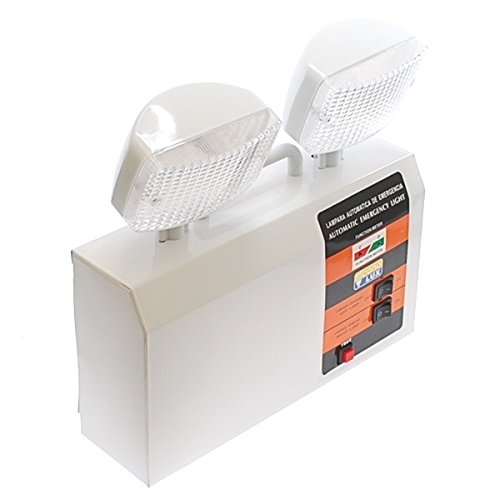 Trauma Shears 7.5 - Worth having a few pairs of these - They easily cut through ropes, leather straps, clothing when close to the skin without damaging the skin.
KNIPEX 71 12 200 - Maybe called piano wire cutters or heavy duty cutters and can cut through handcuff chains or even the cuffs them self depending of type of handcuffs. Dont buy cable cutters, they are not as strong!
General bolt cutters - If the above cutters wont do what you want these will but are big, bulky and need two hands so you may not be able to use them when doing self bondage, where the above cutters can be used in one hand.
Torch (magnetic are useful) good if the lights go out.
Emergency lighting that comes on if you have a power outage, better than a torch as they come on automatically. We use them in the studio with a power plug fitted so we can use them in different rooms if needed.
---
Self Bondage Safety:
It is very important to take EXTREME PRE-CAUTION !
People do die from this activity! So we always say find yourself a bondage partner instead - It's much more fun :-)
Release Methods - You need to have a GUARANTEED way to get yourself out AND a second just in case!
A good method of release, but not 100% guaranteed is an ice release like the one on our gadgets page
Do not use a mouth gag in your self bondage sessions. If you really want to use a gag then use a ring gag in case you throw up. Hoods that covers the whole head and only leaves small holes for your nose should be considered very dangerous. Breathing problems can start quickly and will kill you quickly!
We would much prefer you watch a video and enjoy than participate in self-bondage but we know people will, so below are some safety advice gathered from various sources on the internet:
Your first task is to plan what you want to do. How long do you want to stay bound? What release methods are you going to use? What are the dangers? What might fail? Once you have decided those things you reach the testing stage. Will the planed position really work with the planed release method? Are you using handcuffs with double locking mechanism? Will the key fall where you want it to? Can you breath without a problem? Can you unlock those handcuffs behind your back? Try everything several times. When you have tested everything, it is time to check everything again – Things fail for us on set when we film so they CAN fail for you! Once you are sure that everything is checked and working, you are ready to close that last padlock. It is now too late to realise a problem once you have committed yourself - you are in it to the end! If you cheated at the planning stage it could have devastating results for you!
Many things in self-bondage can go wrong but one the most common things that fail is the release method. No matter what you think there are no 100% safe releases !
Electrical timers - This releases a magnet or switches on a light to see a combination lock or what ever you have in mind. Minuses: Anything depending on outside electricity might fail. Another big risk is that the timer may jam if mechanical or if electronic type the electronics may go faulty and not switch - We strongly suggest two timers - one plugged into the output of the other so if one fails the other will hopefully carry on working.
The ice release - This release builds on the simple fact that ice will melt, this is good since it makes it quite safe in that aspect. When the ice melts, the key will fall down to your waiting hands.
The ice in stocking release - This release also builds on melting ice. Take a stocking and fill the foot part with ice. Place the stocking trough a ring suspended from the roof. Tie a weight and the key to the upper part of the stocking. The ice will prevent the stocking slipping trough the ring. When the ice melts, the stocking will slip trough and the key will fall to the floor.
The frozen bottle release - This release uses an old drink bottle filled with water and a piece of chain with the key(s) attached. The Bottle with water and chain are placed in the freezer and is ready to use some hours later. The bottle is placed at a safe place where it can be locked to some secure structure, when the ice melts you get the key.
The clock release - The clock release makes it easy to time spent in bondage quite exactly. Once the time reached, the key will drop. This release method can be used with a string connected to the key so that you can decide where the key will hang after release. If used without string, the key will simply fall down to the floor. Minuses: The minuses are the same as for ice release plus some additional risks. The key can get stuck on the clock. Another risk is a simple but potentially deadly power failure. Instead use a battery clock and make sure to use fresh batteries.
The alternative clock release - Like the clock release with the small difference that it uses a cylinder glued onto the hour arm. Minuses: Like the above except that this variation removes the risk that the key will get stuck on the hour arm. Just make sure that the cylinder are secured to the arm so that it will not fall off.
The sunlight release - This method builds on the simple fact that the sunlight coming through a window makes it possible to see the digits on a combination padlock
The light bulb release - This method is similar to the sunlight release. It builds on that fact that darkness makes it impossible to see the digits on a combination lock. However, a light bulb connected to a timer can deliver the needed light at a previously chosen time. Minuses: light bulb fail or anything depending on outside electricity might fail.
The visiting friend release - Before putting yourself in self bondage, call a good friend and ask her or him to come over for a visit in X amount of minutes or hours
The ink jar release - The jar of ink is a perfect "if all else fails" method. It works like this. Fill a jar with ink (or something else nasty) and tape the key on its side. Connect a string to the jar and put the jar on top of a bookshelf or some other high point. Make sure that the string reaches down to the floor where you will be able to reach it. If you're regular release fails and there is no other way out, pull the string. The key will come down but so will a loot of nasty ink (or whatever) that will stain you and your floor. You will have a real hard time removing the stains but you will be alive
Computer based releases - We all know how unreliable a computer can be - Just don't !
Self-bondage is naturally very dangerous. Not only can your scenario derail causing you big problems and big dangers, external circumstances can also interfere. No matter how experienced you are and how good your planning there are no guarantees. Each time you click closed that last padlock, you take a big risk. The risk level increases a lot if you use some breathing interfering device like a gag or a hood. These things are great toys but can quickly turn into something life threatening. When something goes wrong, it can go wrong fast. And in self bondage there is no one there to help you and save your life.
Play Safe - Very Safe, and double check everything before you begin, especially your release !
---
What would you do if the window cleaner arrived early or a fire starts in your home and you need to escape ?
You should always use a dependable second means of escape - Consider having a phone within reach - But far better, sexier and much more fun is to have a second person watch over you and do... what ever they wish ;)
Enjoy your bondage, play safe.