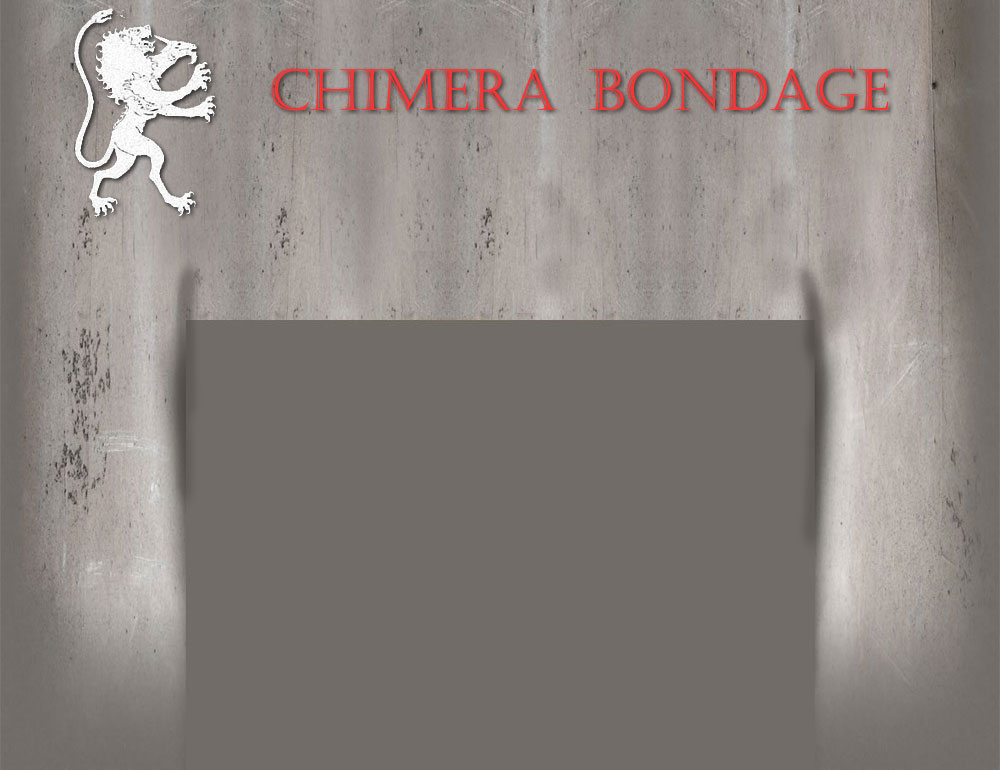 More trailers can be found on our Updates pages



Watch Chloe's full trailer in these formats
ChimeraBondage will sometimes tempt you with the unfamiliar and is not a place where you can predict what you will see next. It will intrigue and draw you in with its methods and gadgets until you want more.
Join now via our discreet, secure instant access servers and see our gorgeous and wanton girls bound, stimulated and tormented at their own hand for your viewing pleasure.


Chloe is dressed in her sexy black latex clothing as she padlocks a leather cuff to her ankle the padlocks a thick metal chain that is secured to the wall to her ankle cuff. Chloe now slowly pours part of a carton of custard into her mouth then unzips her top by a few inches and dribbles custard inside and over her breasts then she pours more custard over herself and hair and face before removing her skirt. Chloe pours more custard over herself and even a can of icy cold beer before she begins to pull corks from bottles of custard, honey and other messy ingredients covering her in even more goo to find the key to the padlock securing her ankle to the wall that is hidden in one of the bottles.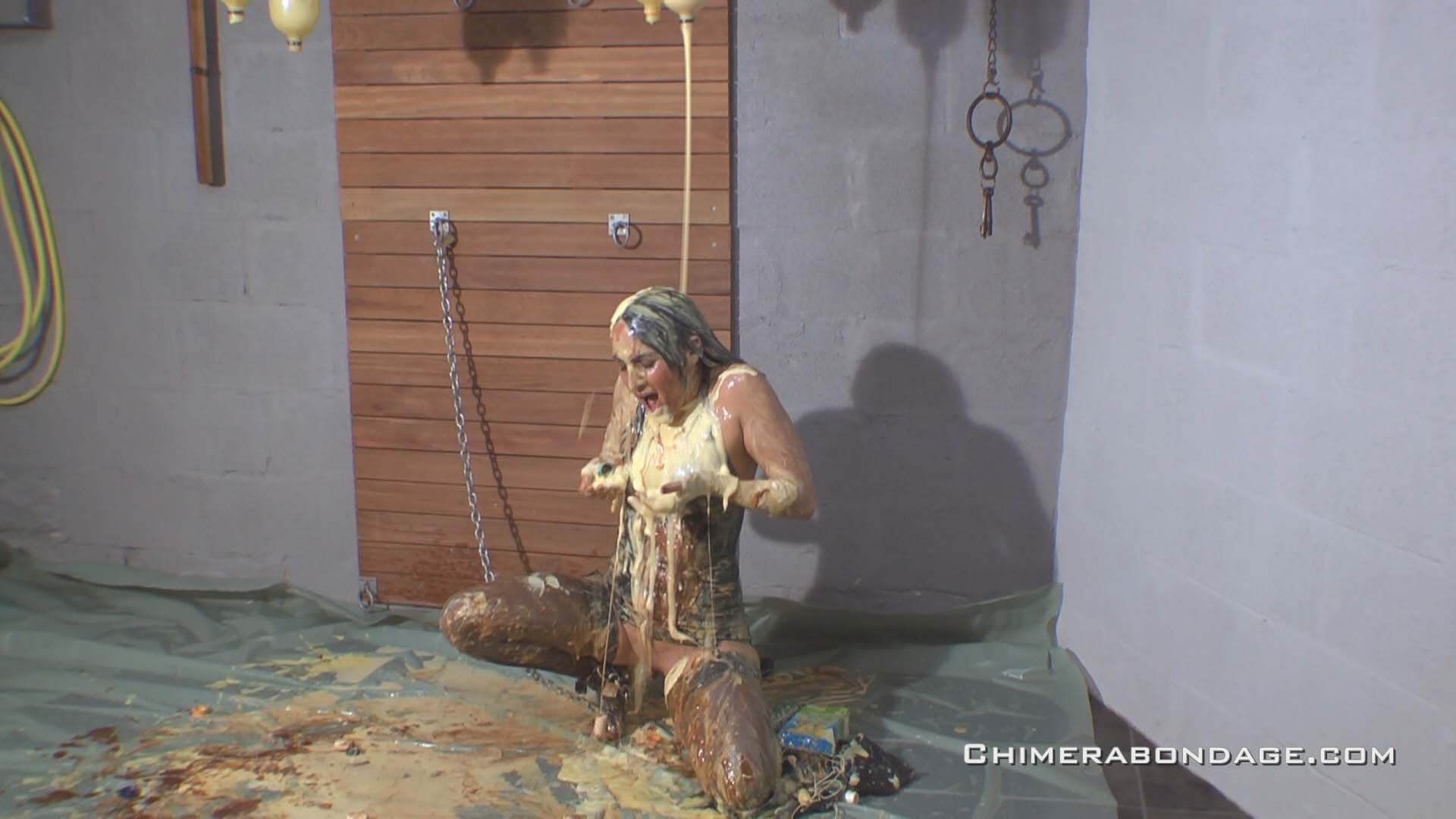 Watch Anita's full trailer in these formats
Anita dressed is shiny black latex is already tied down to the floor by her boyfriend with her legs frog tied and her arms in a leather armbinder that is attached to a winch above her. In front of her on the floor is a note that reads "Stay quiet if you know what is good for you!" Anita struggles to escape and shouts at her boyfriend who is leaving her alone and as she shouts her armbinder is raised a few inches making her struggle even more and scream making her arms raised a few more inches. Anita looks down at the note and reads it, but this just infuriates her and she struggles and screams again with her arms being raised even higher, but this just makes her struggle and scream even more with the conscience of her arms being raised still further. Anita is now in a very strict position that she soon starts to find painful, but after a brief time of her keeping quiet her arms are lowered. Anita immediately struggles and screams again with her arms being raised back up leaving Anita breathing heavy and struggles but also keeping quiet this time and her arms are lowered once more and the cycle continues.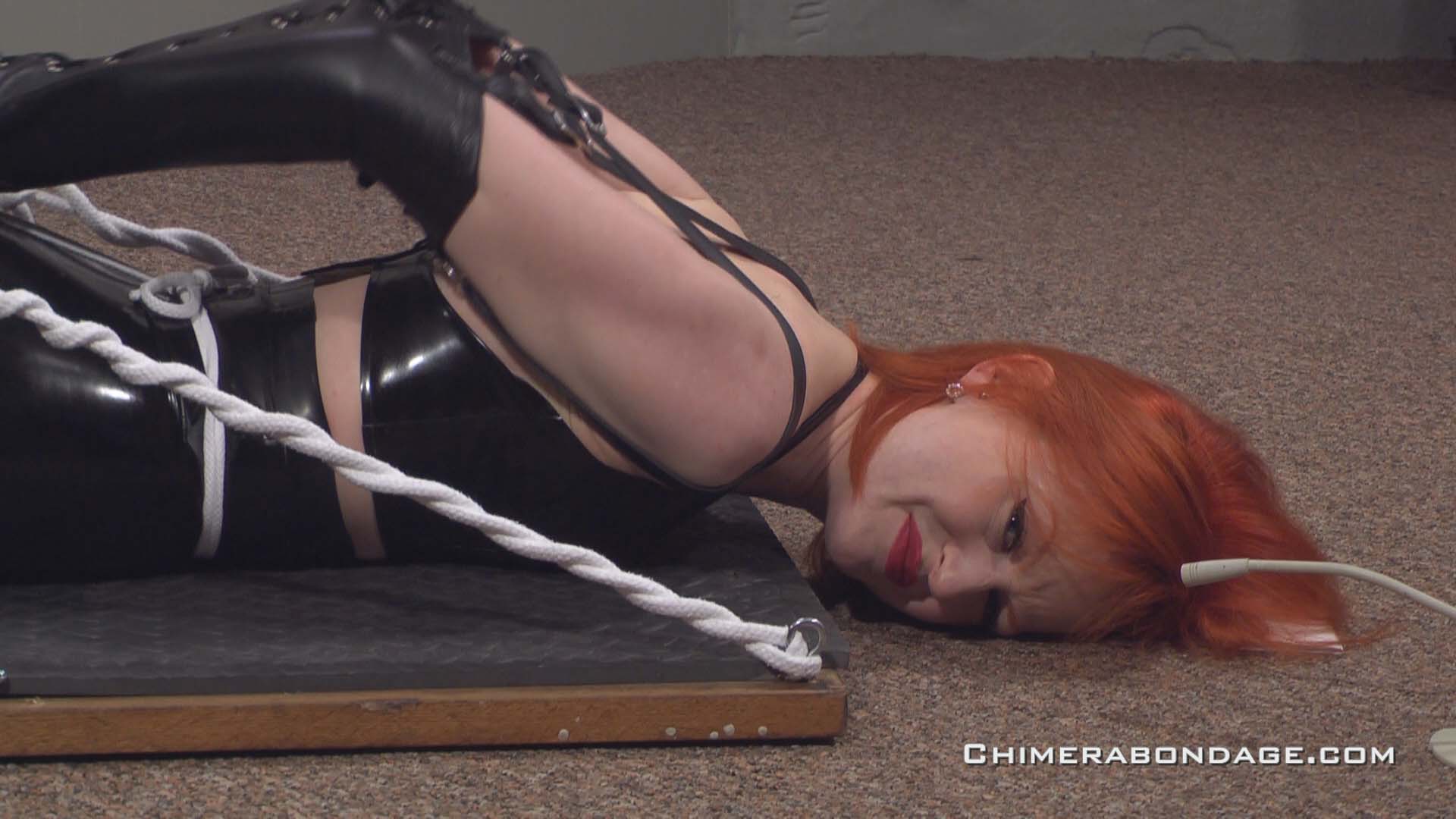 ---
After setting a timer on the wall that energises an electromagnet on the floor behind her, latex dressed Anita fastens leather ankle cuffs over her ballet boots and connects them to each end of a wooden beam attached to the hook of an electric hoist above her and fastens a black rubber ball gag in her mouth. Next she elegantly slides long silky gloves up her arms and fastens leather cuffs onto her wrists with a chain attached to a metal plate and places the contacts for her EMS unit under her clothing and switches it on so its count down time is running. Anita pulls a spandex head hood over her head making sure the in-built blindfold is in place then places her arms over a short metal beam that is suspended by a second winch then moves the metal plate behind her until it is held by the electromagnet. Finally Anita picks up a remote control and presses one of the buttons so her elbows are raised, then she presses another button and her ankles are raised then drops the remote control knowing she must now endure her position and two of the programs from the EMS until the timer lowers her arms and legs and switches off the electro magnet.