Statement: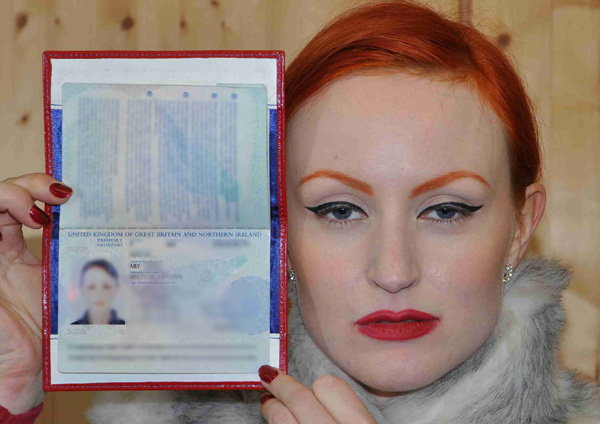 In early 2017 we worked with Anita De Bauch for a full days shoot of self bondage, but not all was good, apparently..?
After a re-book due to some weird Anita De Bauch reasons Anita arrived and agreed to all scenarios, didn't indicate any problems, seemed very happy after every scene and left with the normal hugs and she was looking forward to working with us again. So we were very surprised Anita then publicised she felt unsafe two weeks after the shoot, two weeks? Thankfully we keep all raw footage just in case of any model problems.
Note - All the raw video footage shows she was happy through out the days shoot (footage available to professionals).
Anita was one of our favoured models and well liked on site for her red hair and body shape and why we booked her again and again. So we were very disappointed Anita didn't pre-inform us of her blonde "New Look" with her breast implants and the associated scares that soon proved problematic to work around and slowed down many months of pre-choreographic ideas culminating in some scenes having to be trashed or totally re-written on the day - Not impressed Anita.
What have we learnt from this shoot ?
Check the model still looks as you expect (a professional model should always inform you of any new or anticipated changes before the shoot).
If a model gives a weird, lame or unsatisfactory reason for canceling, don't re-book on the hope its worth your while next time - Simply find another model who can do your shoot.
Never tell the model your members hate her new look, Ooops!
Happier days - https://twitter.com/anitadebauch/status/641169737985191937
On the Grape vine:
Evidently Anita has had her 'problems' with other producers. So was there ever a real issue on our shoot or was one made up because we didn't appreciate her new look? We may never really know, but it now appears our lack of admiration for her new look may have been her problem.
Anita breaks twitter's rules of disclosure - Anita has since said she's 'stopped using' her Twitter account (but she has kept it open).
Has she given up modeling? There are a few producers hope so.
Page update 32 - to be published..... If needed.